Editor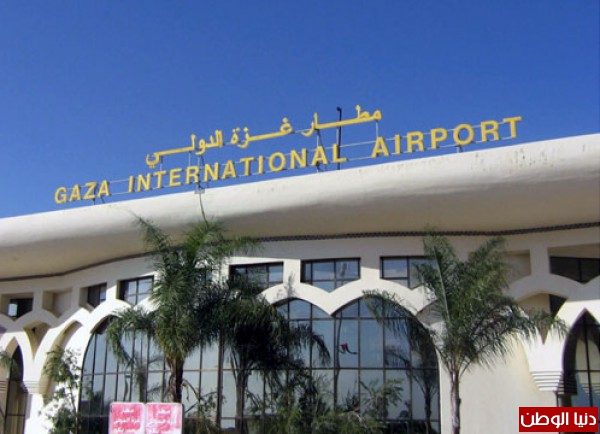 "Flight passenger No. 5871, travelling to the UK, please proceed immediately to gate No. 10."
For me it is the first time to hear these words, the call to board an airplane. It is my first opportunity to leave Gaza and see the outside world. Here I am, at Gaza International Airport, sitting on the edge of the chair in the air-conditioned departure hall, with my back-pack on the floor next to me, enjoying the free Wi-Fi service, chatting with my friend Ahmed. He is a Palestinian resident of Egypt who had taken a quick flight into the Strip for lunch with his family in Gaza City.
There was still time for me to pray before the flight. I jogged over to the small airport mosque to perform the Al-Dhuhr prayer (one of the five daily prayers, said at around noon time). Afterward, I picked up a free, cold bottle of water offered all passengers and approached the agent's podium with my ticket and boarding pass in hand. I got them stamped and finished my bottle of water.
"Now it's time to fly!" My breath raced with my legs as I prepared to climb into the plane.
Suddenly, I froze. My eyes opened wide. "What a giant white bird! It has black eyes and two long wings!"
I forged ahead anyway, and a tall young woman with brown eyes instructed, "Please, follow me; I will show you to your seat."
When the plane was ready to take off, I felt like everything was moving around me. I started sweating, so I closed my eyes. When I opened them, I was back to reality.
The moment of realization
I'm standing in an endless line, crowded into a small area behind the Rafah crossing into Egypt. The sun is shining harshly on my head, my throat dry and rusty-feeling.
"No water… I need to wet my mouth," I whispered.
My legs can't bear my weight anymore, because I have been waiting for hours, but the floor is literally covered by ill, helpless elders, women and children who were hoping to be among the chosen ones allowed to pass through.
Suddenly a man in a police uniform shouts, "Back to your homes! The gate won't be opened today because of a technical problem with our computers."
Shouts from the passengers fill the air, along with the sobs of sick people. A mother holds her two little children by their hands, cries and asks Allah (God) for mercy: "We are alone without you, we are helpless without your mercy, don't leave us; we need your hand to stand up again!"
I feel helpless. I kneal on the floor, put my face in my hands and cry.
"Why does our own airport have to be just a dream? Why must we beg at this shitty gate to be able to leave?"
I leave the terminal, my heart feeling as if it was bleeding. I realize the outside world is merely an illusion for most of us born in Gaza. Comfortable, safe travel is merely a daydream.
I try to convince myself to give up my dreams of studying abroad, to be happy with our limited offerings here. But how could I convince myself that the sick people packed at the gate can cope with their diseases without treatment? For them, this life is hell.
Mentor: Tom Sperlinger
Posted August 13, 2016