Editor
Studying abroad is a dream for many students around the world. Typically, the most challenging part of making that dream a reality is securing a scholarship that will pay all or most of the tuition, fees, and room and board. Once they are selected, however, the difficult part for most students is over; getting a visa to visit their host country, booking an airline ticket and departing for their new, temporary home requires some work, but rarely poses major barriers.
For a Palestinian in Gaza, however, it's a totally different story. Getting a scholarship is perhaps the easiest step—since there's no guarantee you'll ever be able to use it.
Palestine has no airport (Gaza had one for all of two years before it was destroyed in an Israeli missile strike), and we are not allowed to operate a seaport, despite our long coastline. Thus, there are only two ways to travel in and out of Gaza: via the Rafah Crossing, controlled by Egypt, and the Erez Crossing, controlled by Israel. Rafah is closed to the world most of the time; in fact, this year it has opened only 28 days through October. (The Egyptian government promised that Rafah will stay open now that a "unity" government has taken control of Gaza from Hamas, but violence in the Sinai has provided an excuse to keep it mostly shut.) And even when Rafah is open, most Palestinians must pay a bribe of $3,000 or more to be assured a place on the list of allowed travelers. Thus, Erez has become Gaza's only gateway for those who cannot wait indefinitely.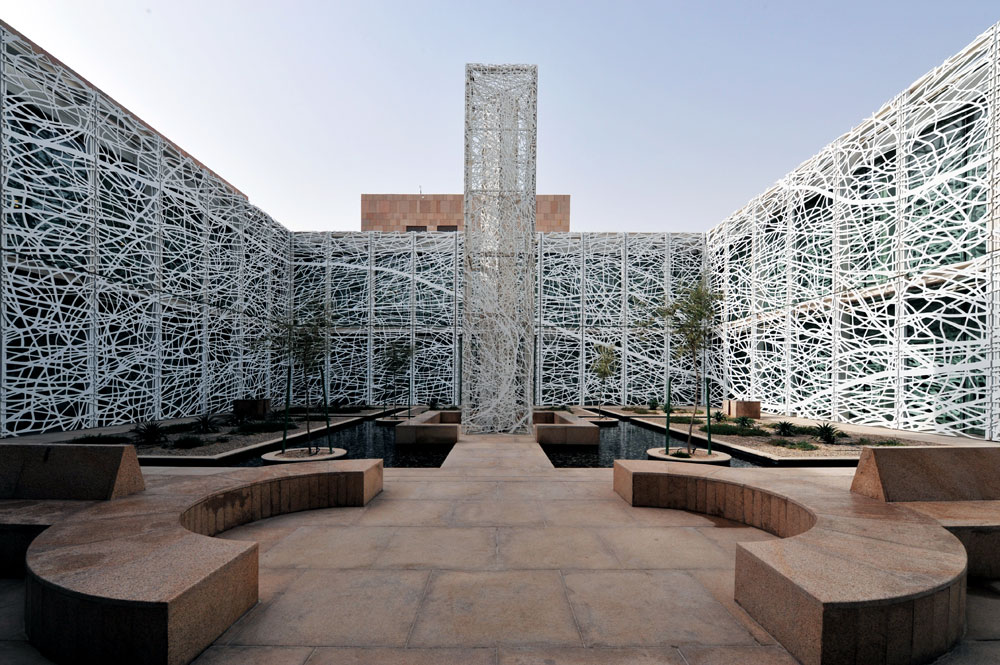 In June, along with three other friends, I was awarded a scholarship to study audiovisual translation at Hamad bin Khalifa University in Qatar. I remember so clearly the day we received the news. When I saw that e-mail in my inbox, my tears found their way down my face. "We DID it!" I shouted to one of my friends. I eagerly awaited the start of the semester on Aug. 20. I had never tried to leave Gaza before, and I had no idea of the torturous journey upon which I was embarking.
Before applying for a permit to exit Gaza through Erez, Palestinians first must obtain a "no-objection" letter from Jordan, basically saying it will allow the holder to enter the country for 48 hours to fly out of Amman. (Palestinians are not allowed to use the Israeli airport, Ben-Gurion.) Note that Palestinian residents of the West Bank are not required to obtain the same permit to enter Jordan; this restriction is for Gazans only. And without a letter from Jordan, applying for an Erez permit is out of the question. This raises a question: Is Jordan enforcing Israel's policy? Who is protecting whom?
In earlier years, we could take a taxi from a station in Shujaiya or Palestine Square (Midan Falasteen) in Gaza to the Allenby Bridge, which crosses into Jordan. The journey took two hours or less, and students and workers traveling to other Arab countries regularly crossed the bridge. A permit to enter Jordan, while required, was a formality only, one easily and quickly obtained. But that has changed.
After the Oslo accords were signed in 1993 and the Palestinian Authority created the following year, Gaza residents were allowed to exit only through Israeli-controlled Erez. Permits to enter Jordan were routinely issued within a day or two—until around August 2015. Why did Jordan suddenly start making it so difficult to enter its country? No one has been able to get a straight answer. According to Human Rights Watch staff, "We hear informally that Jordan doesn't want to be asked to 'solve Gaza's problem' or be seen as an alternative to Egypt for crossing."
Rejection without explanation
In late June, I submitted the required documents and paid about $40 to Friends for Express Transportation, which is the only official agent in Gaza authorized to process requests for no-objection letters. Several days later, I was informed that the Jordanian General Intelligence Department had accepted my application, and I was over the moon—gullibly thinking I had been approved.
However, a message sent three days later by the Jordanian Liaison Office in Ramallah stated, "We regret to inform you that your application was not accepted." It was a horrible shock! When I asked why, I was informed that the Jordanian Borders and Residence Department makes the final decision, with no explanation required. It has the right to reject us, but we have no right to know the reasons for depriving us of our dreams and our future.
To add insult to injury, the Jordanian authorities recently extended the time required before a new application can be filed to six months. I had a feeling I was doomed.
Successive depressing attempts
Armed with my Qatari visa, I applied to exit via Rafah in case it opened. (A visa issued by another country is necessary to apply to leave Gaza through Rafah; fortunately, I had received it via e-mail after submitting my information—a much easier process than the United States requirement that Palestinians travel to Jerusalem for an interview, possible only if Israel agrees.) I was assigned spot No. 16,798. That's how many other people were waiting to get out. Even if the crossing opened, I'd never make it.
In late August, I contacted the Palestinian ambassador in Qatar, begging him to help me get the no-objection letter from Jordan. He kindly agreed, and the Jordanian authorities received an application on my behalf on September 6. Meanwhile, I stayed in constant touch with my assigned professors in Qatar, trying to follow the lectures using the university's distance-learning system and to submit the assignments. If I could make it there, I didn't want to be too far behind. Anxious waiting dominated my days.
Strangely enough, the Palestinian website that tracks requests to exit through Erez showed that my application to leave was on file, indicating that a Jordanian letter had been submitted without anyone's knowledge. But despite repeated inquiries, no approval to exit came.
Then, on October 8, I received an email from the university's coordinator of master's programs stating, "In accordance with university policies, your late presence is not accepted and you can no longer join the Translation and Interpretation Institute." I plunged into the depths of despair; my efforts for the last three months had been in vain.
A tough challenge
You may be wondering about my three friends from Gaza who received the same scholarship from Qatar. Two suffered the same fate I did. The other, Doaa, surprisingly received the Jordanian letter, and then a permit to exit Gaza through Erez. On that day, I tweeted: "It is with a combination of grief and joy that one of my closest friends has just left Gaza. We were supposed to leave together."
She was fortunate to make it to the university in time. In October, it was reported that, on average, Gazans were forced to wait 23 working days for a permit for medical treatment, 50 days for family concerns or work appointments, and 70 days for other cases like studying.
When a permit is issued, you're notified the night before your departure date, leaving hardly any time to pack and say your good-byes. Thus, an airline ticket can only be purchased at the last minute, when it is most expensive. To make matters even worse, Israeli authorities adopted a new rule effective Aug. 1: When Palestinians do exit Gaza, they may not carry electronic devices (including laptops, a necessity for students), food, hard-sided luggage, toiletries, medicine, and even perfume and makeup. They must travel to Amman hungry, and buy new supplies at their destination—an expensive burden for an impoverished Gazan. Added to all that is a new mandate that all Gazans exiting via Erez must sign an agreement not to return for at least one year.
While discussing my woes with one of the officers at Gisha, the Legal Center for Freedom of Movement, one of them told me, "Ghada, you are braving significant obstacles in order to study. But thank God you aren't a cancer patient, for instance. You can try again, but how long can a terminally ill patient wait?" We are supposed to feel blessed for not being in an even worse situation!
It's now the end of the year, and there has been no progress in my case. Egypt, Jordan and Israel play with the lives of Gazans just like a game of dominos.
"If you want a happy ending, that depends, of course, on where you stop your story," Orson Welles once wrote. But in Gaza, there is no happy ending, no matter where you stop the story. Each time a glimmer of hope tries to put down roots, it shatters into pieces.
Originally published by the Washington Report on Middle East Affairs